Goshen Junior High School is a rich, unique learning environment where "learning is a voyage!" The students at GJHS interact with a diverse population, helping to create a robust and engaging learning environment. Our teachers are trained and dedicated to growing junior high students through a variety of instructional strategies, such as brain-based learning, technology, and problem-based learning.
GJHS is a "High-Tech School" where students are exposed to all content areas via technology. Creating connections and links for learning helps to propel our journey. Our students are encouraged to explore a variety of opportunities in addition to academics, with the goal of discovering and developing his or her own unique gifts. Parents are also a vital part of our success. From volunteers to newsletters, GJHS is committed to reaching out and developing strong partnerships with families. GJHS is a great place to grow!
Address
Goshen Junior High School 1216 S. Indiana Ave. Goshen, IN 46526
Main Office/Attendance: (574) 533-0391 – *Attendance can also be submitted through Skyward.
Office Contacts
Cally Erb, Administrative Assistant – Ext. 31000
Kim Dalton, Administrative Assistant – Ext. 31007
Tobi Oxenrider, Registrar – Ext. 31016
Michelle Strite, Bookkeeper – Ext. 31003
Vilma Padilla, Parent Liaison – Ext. 31101
Melissa Worthman, Athletic Coordinator – Ext. 31015
Kent Beck, Nurse – Ext. 31006
Officer Tommy Steele, School Resource Officer – Ext. 31911
Counseling Office
Jan Desmarais-Morse, Department Head – Ext. 31207
Katherine Christofferson, 7th Grade Counselor – Ext. 31211
Charlene Koenig, 8th Grade Counselor – Ext. 31211
Angie Schwartz, Social Worker – Ext. 31162
Principal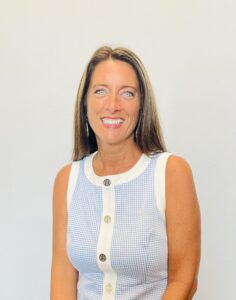 Dear GJH Students and Parents,
Welcome back to Goshen Junior High for the 2023-24 school year! We hope this letter finds you all in good health and high spirits as we embark on a new academic year filled with excitement and endless possibilities.
I, along with the dedicated faculty and staff, feel immense joy in welcoming our returning students and extending a warm greeting to those who are joining the junior high family for the first time. Each year brings new opportunities for growth and learning, and we are committed to making this year an exceptional one for everyone involved.
At GJH, we passionately believe that education is a journey that goes beyond textbooks and exams. Our focus is on nurturing well-rounded individuals, who not only excel academically but also possess strong values, character, and social skills. We encourage our students to embrace challenges, think critically, and develop a lifelong love for learning.
As we move forward, we want to ensure that GJH remains a safe, inclusive, and supportive environment for all. We take the well-being of our students seriously and are committed to fostering an atmosphere where each student feels valued and respected. This year, we will continue to offer a diverse range of extracurricular activities and clubs to cater to various interests and talents. We encourage all students to get involved in these activities as they provide a wonderful opportunity to make friends, explore passions, and develop leadership skills.
To parents, we extend our gratitude for your unwavering support and collaboration. We firmly believe that a strong partnership between parents, teachers, and the school community is pivotal to the success of our students. We will regularly communicate with you regarding your child's progress and encourage you to actively participate in school events and parent-teacher conferences.
In conclusion, I am excited about the possibilities that this academic year holds. Together, let us make it a memorable and transformative experience for our students. If you have any questions or concerns, please do not hesitate to reach out to our faculty or administration. Let us embrace the challenges and triumphs of the new year with open hearts and eager minds. Wishing you all a successful and enriching academic journey ahead!
Sincerely,
Jan Baker, Principal
Policies and Information
All students are provided with a current handbook that outlines all the policies and procedures that they are expected to abide by at Goshen Junior High School. Parents provide input for the rules and regulations at our school.
Student Handbooks
GJHS Facts and Figures
School Improvement Plan
Other information
(If the files are not visible below, click here.)